Alibaba dropshipping: How to safely dropship from alibaba (2021)
Alibaba and AliExpress are online marketplaces. The main difference between Alibaba vs AliExpress is: Alibaba is exclusively intended for B2B transactions, whereas AliExpress is open to consumers. Alibaba helps businesses purchase large quantities of products directly from manufacturers at wholesale prices. AliExpress offers products at competitive retail prices with no minimum order requirements. Aliexpress sometimes not only retail marketplace but also B2C (business to consumer). With both you can start your dropshipping business
What Is Electronic Commerce (e-commerce)?
Electronic commerce or e-commerce (sometimes written as eCommerce) is a business model that lets firms and individuals buy and sell things over the internet. E-commerce operates in all four of the following major market segments:
Business to business

Business to consumer

Consumer to consumer

Consumer to business

E-commerce, which can be conducted over computers, tablets, or smartphones may be thought of like a digital version of mail-order catalog shopping. Nearly every imaginable product and service is available through e-commerce transactions, including books, music, plane tickets, and financial services such as stock investing and online banking. As such, it is considered a very disruptive technology

If you want to start a successful eCommerce business, you need to know how to find and partner with effective, trustworthy suppliers. And these days, many businesses look to countries like China for the best deals — especially as international product sourcing has never been easier.
However, sourcing products from the other side of the world isn't exactly straightforward. Time zones, language barriers, and unreliable suppliers are just some of the challenges you'll need to navigate to succeed.
In this Alibaba dropshipping guide, you'll learn everything you need to know to get started, including:
The difference between Alibaba and AliExpress

How to vet Alibaba dropshipping suppliers

How to find great Alibaba dropshipping suppliers
But first, let's cover the basics.
The Alibaba Group is the largest eCommerce company in the world, and it owns many Chinese online marketplaces, including Alibaba.com, AliExpress, Taobao, and Tmall.

What's the Difference Between Alibaba and AliExpress?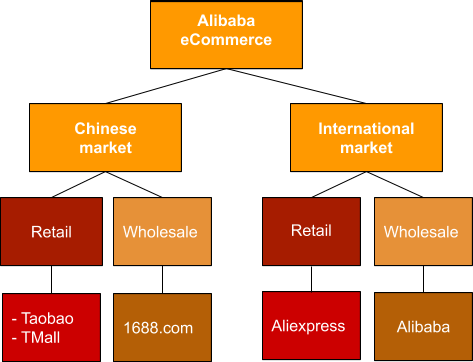 It's important to understand that Alibaba and AliExpress are different platforms that have different approaches to eCommerce. Here's the key difference:
Alibaba is a business-to-business (B2B) marketplace

AliExpress is a retail marketplace
Alibaba and AliExpress are online marketplaces. The main difference between Alibaba vs AliExpress is: Alibaba is exclusively intended for B2B transactions, whereas AliExpress is open to consumers. Alibaba helps businesses purchase large quantities of products directly from manufacturers at wholesale prices. AliExpress offers products at competitive retail prices with no minimum order requirements. Aliexpress is sometimes not only a retail marketplace but also B2C (business to consumer).
Alibaba is best for businesses that want to import large quantities of wholesale products to resell online or in-store. Alibaba does not offer dropshipping and is best for established or growing businesses that have facilities to receive and store hundreds or thousands of wholesale items at a time. Visit Alibaba to create a free account.
AliExpress is an online marketplace where U.S. buyers can make purchases from manufacturers and resellers. AliExpress has no minimum order requirements but slightly higher prices. Many sellers on AliExpress offer dropshipping, making AliExpress the better choice for small or startup businesses that want to sell products online without having a warehouse. Visit AliExpress to create a free account.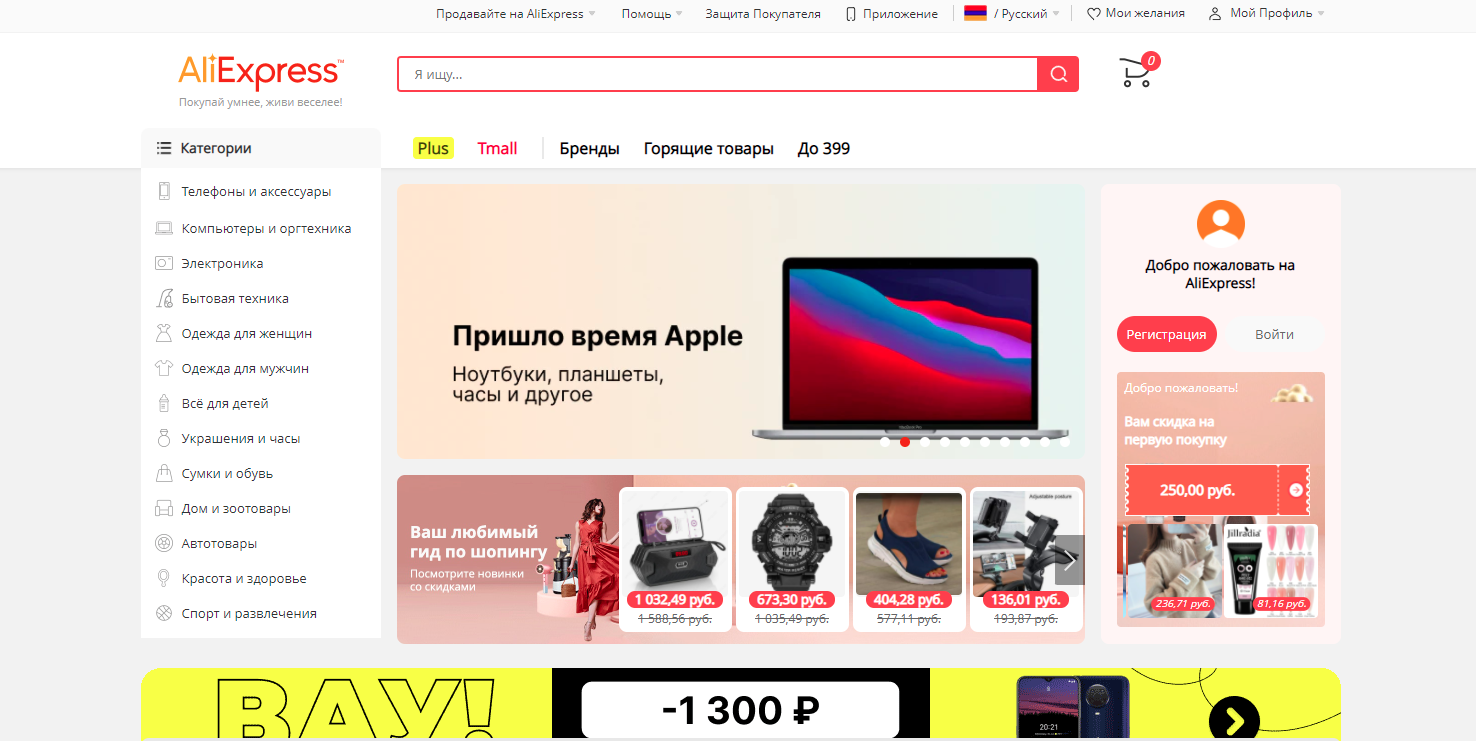 If you are a new or startup eCommerce business, using an all-in-one platform to manage your website, store, inventory, and orders is often the easiest option. Shopify does all of this and has apps you can use to manage dropshipping and order fulfillment with suppliers such as DSA. Visit Shopify for a free trial.
Alibaba and AliExpress are both online marketplaces (think eBay or Amazon) where you purchase goods from third-party sellers. They both offer products at prices well below what you could find on any U.S.-based retail site, but only Alibaba has true wholesale pricing. With Alibaba, you negotiate quotes directly with manufacturers for large quantities of goods. With AliExpress, you can purchase one-off or small quantities of products, or have them dropshipped to your customers.
Most suppliers on Alibaba do not offer dropshipping since they only sell in bulk. However, with careful searching through supplier pages, you may be able to find a few that do. You could also find a workaround by using a fulfillment company to pack and ship your orders with products that you purchase from Alibaba, though you would still be purchasing the products in bulk. In comparison, most suppliers on AliExpress offer dropshipping.
Aliexpress is the best choice for dropshipping because you can order one-off products instead of massive shipments. Dropshipping is a feature many AliExpress sellers offer. There is also a WordPress plugin feature called AliDropship that you can add to any WordPress site to sell dropship products from AliExpress. There are also many third-party solutions to sell dropship AliExpress products, such as Shopify's DSA app.
Alibaba vs AliExpress: Ease of Use
Alibaba and Aliexpress have similar-looking websites that are both intuitive to navigate and pretty easy to use. However, AliExpress is a little easier, especially if you are not experienced with placing wholesale orders. On Alibaba, you need to reach out to suppliers directly and negotiate quotes.
So, if you want to hit the ground running, you can start dropshipping with AliExpress DSA. Dropshipall makes it dead-simple to find winning dropshipping products and add them to your Shopify store so you can start selling in minutes
How to Dropship With Alibaba, Step-by-Step.
If you want to begin dropshipping on Alibaba, you're probably wondering how to get started. To help, here's a step-by-step guide to sourcing products safely with Alibaba.

Step 1. Start Your Search for Suppliers.
Searching for suppliers and finding the supplier of your ideas is quite important because the most important thing depends on it: the quality of the product and the real data, matching the picture, and returning to the customers depends on it.

Step 2. Check the Minimum Order Quantity (MOQ) and Price.
Once you've found a potential listing, check out the product page and note the minimum order quantity — also known as MOQ. Another key consideration is the unit price. For the listing above, we can see that the price for 1-18 units is $25 — notice how the price drops considerably as you order more products. However, this price doesn't include shipping costs which are "To Be Negotiated."

Step 3. Compile a List of Potential Suppliers.
You can choose from many suppliers, who you want to work with, but for one reason or another, they may not want to work. For example:
. be unable to meet your verification requirements
. not have enough stock or capacity to take on more work
. offer unacceptable payment terms and refuse to negotiate
So, it's best to compile a list of potential suppliers and then reach out to many at once. This will allow you to secure a suitable supplier faster and when you have a list of at least 5-10 suppliers, it's time to connect with them.

Step 4. Contact Suppliers and Ask About Dropshipping.
Not every product page will clearly list the unit prices and MOQs. So, you'll need to contact many suppliers to find out if they're open to dropshipping products to your customers in whichever country you plan to sell in and where you will be like a seller.

Step 5. Agree on a Payment Method.
It's worth understanding the most common payment methods used on Alibaba, so you can try to find a supplier that's open to using your preferred method.
They are:
1. Bank Transfer
2. Alibaba Trade Assurance (ESCROW)
3. Credit and Debit Card Payment
4. PayPal
Step 6. Shortlist Suppliers, Order Samples, and Then Select a Supplier.
It's now time to separate the wheat from the chaff and select a couple of Alibaba dropshipping suppliers seem like a good fit. It's worth noting that you may need to repeat the process outlined above a few times before you find suitable suppliers.
Once you've got a list of good suppliers, it's time to order samples. Make sure to compare each supplier's samples and test them thoroughly.
Finally, select an Alibaba dropshipping supplier!
If you have two or more suppliers that are a great fit, look for additional opportunities to capitalize on.

So take your step towards dropshipping business.