Learn Everything You Need to Know to Start Your Dropshipping!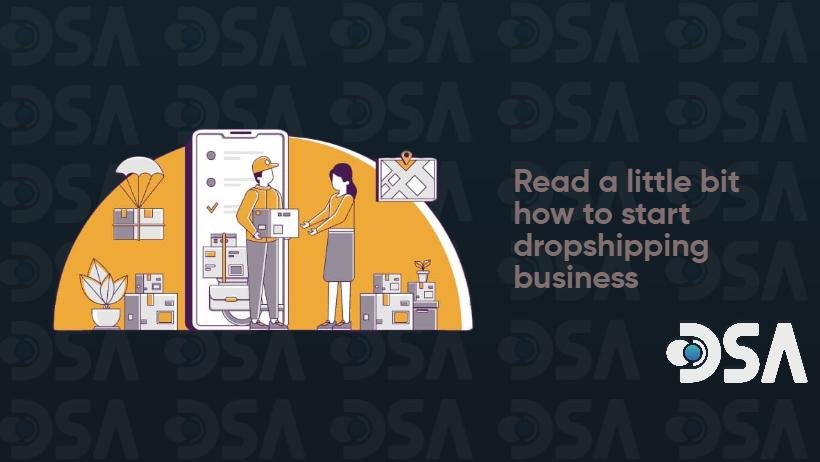 If the speech is about how to start a dropshipping business, I completely sure that you will go on that risk. Dropshipping gained popularity in 2006 when AliExpress became popular in the United States with the launch of Chinese ecommerce stores. At that time many people didn't know what is dropshipping in general. But some clever entrepreneurs took the lead and launched their stores to reap profits. By the end of 2020, the eCommerce industry in the USA alone reached nearly $850 billion in sales
Today, dropshipping has become a highly profitable ecommerce business model that can be started with almost zero investment. lt's fairly easy to start an online business with dropshipping. All you have to do is to create a Shopify store, DSAa product and review importer and have a credit card to be able to receive payments. All with dropshipping, users can create their personal online store without keeping an inventory and without making investments in advance. This business model enables you to pay for the products only after clients purchase them. Also, with dropshipping, users don't have to pack and ship products because it's the supplier's responsibility. This way users can run the store around the world, without doing much in return earn some good amount of cash.
Let's start to understand how dropshipping actually works.
When a dropshipper fulfills the orders with the help of a third party such as wholesaler or an ecommerce store that sells the product at lower price e.g. AliExpress. Most dropshippers sell the products directly from Chinese manufacturers because the prices in China for the most products are quite low. If the wholesaler's price for a product is $5. A dropshipper will sell it for $15 and keep $10 for himself/herself. Hint! Most dropshippers target countries with higher purchasing power.
Initially, it remains only what dropshippers should sell.
In other words, you should decide what kind of products will be selling in your online store. This is probably the most important decision you'll have to take as a dropshipper. Even more, it's best if you've made your mind up before signing up for Shopify. So, if you're still finding it hard to decide, there's help on the way: Working together with DSA, there are a lot of manuals that will assist you in making your choice.
DSA Is a Must-Have!
Basically, this is an article about how to make money on Shopify and WIX, which will never be completed without mentioning DSA. DSA is a Web application that will allow you to import dropshipping products directly into your store and then ship them to your clients. Plus, you'll be able to do that with just a couple of clicks instead of inserting manually.
Is DSA The Best Choice For Your Online Business?
It's strictly focused on dropshipping which is considered profitable way to do a legit online business.
Accepts all of the major credit cards
Easily connected with all of the biggest wholesalers
24/7 customer support
Offers a free plan, so you can test before you decide to commit to it. Even the paid plans are affordable – the basic plan only costs 13.99 $/month.